Hi Ladies!
It's definitely that time again. Fall! My favourite season. It's all about being warm and cozy and all wrapped up. Yummy! (Nevermind the Rain Vancouverites!).
Let's get down to business though…. if you're like me, you usually do 2 big shops a year – spring and fall. But here's the thing… if you don't take the time to go through your wardrobe and really SEE what is missing, you're planning on wasting your money. Yes, I admit… that it's pretty exciting to go into a mall and purchase a whole bunch of new fall gems for your closet but how many of those things will:
A) mix and match with what you have and make actual outfits
B) fill a need in your wardrobe
C) you remember and be excited by 1 week from now
Let me give you a hint – if you're on a budget (which I'm willing to be we all are) then you have to plan your purchases and do it with purpose. It may involve buying a couple of fall issues of In Style and ripping out the things that inspire or taking a "Non-shopping" trip at the mall (eeek! is that possible) and just see what is out there. Bottom line though, you should have a general idea what you are looking for.
– Do you need new dress pants?
– New work appropriate boots?
– A cardigan that will turn your spring summer finds into cozy fall work wear?
Ever think about shopping for a car? You know how it goes… you start fixating on a brand (I like the new Suzuki SX4) and then BLAMMO! you start seeing them everywhere!
That's exactly how it can and SHOULD work when you go shopping! Have what you want in mind and your eyes will find it whether shopping online or in purpose. And guess what…it helps you stick to budget too.
Here's  an example of what I need:
1. Flat grey or brown boots
2. A long sleeve dress
3. A Jewel coloured 3/4 sleeve cardigan (deep purple, hunter green or maroon)
Think about it…. have an idea of 2-4 things you need and then get shopping.
Here are some awesome Fall finds that are out there right now:
–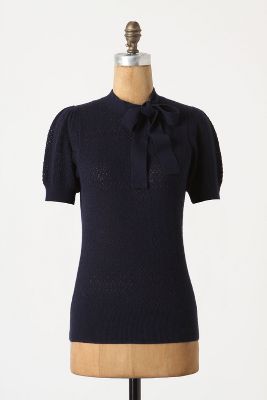 Neckerchief Sweater – Anthropologie – $78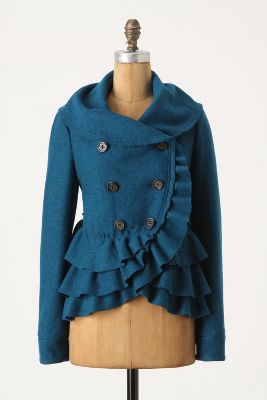 Frilled Echelons Peacoat – Anthropologie – $148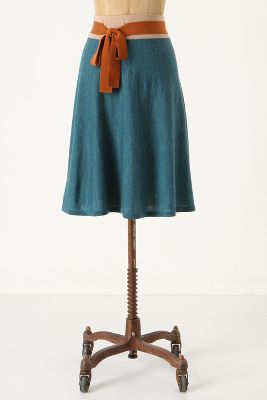 Colour blocked Sweater skirt – $118
WWS